Rocklin Concrete Co. | Flatwork And Masonry Projects
Concrete and masonry work is a major part of the construction industry. It's not as glamorous as designing, but it's vital to building structures that last. Rocklin Concrete Co., your local concrete and masonry company, has been proudly providing high-quality service for decades now. We specialize in commercial/residential driveways, patios, sidewalks, and more! Whether you need a new driveway or just want to spruce up your existing one with some decorative concrete blocks, we'll take care of it for you.
Give us a call at (916) 621-6181 to get free estimates.
Most Trusted Concrete and Masonry in Rocklin, California
Rocklin Concrete Co. is a respected Rocklin concrete and masonry company providing the best service to homeowners. We are committed to delivering their customers with an excellent customer experience, outstanding craftsmanship workmanship, and competitive pricing. All of our employees are skilled in all aspects of concrete and masonry works. Our company carries liability insurance coverage for your peace of mind and worker's compensation insurance, so you can be assured they will take care of any accidents on site.
For more information about what Rocklin Concrete Co.'s services include or to schedule an estimate, please contact us at (916) 621-6181.
Rocklin Concrete Contractor
Rocklin homeowners know that concrete work is an important part of their home's foundation. To ensure your new or existing concrete maintains its integrity, you need to hire a professional team to take care of it. That's where we come in! Our team has the experience and knowledge needed to provide for your needs to keep your property safe and secure for years to come. We will help you with all aspects of the process, including choosing the right type of material, providing accurate estimates, laying down new cement foundations, or resurfacing old ones—whatever you need! Your satisfaction is our top priority.
Give us a call at (916) 621-6181 to get free estimates.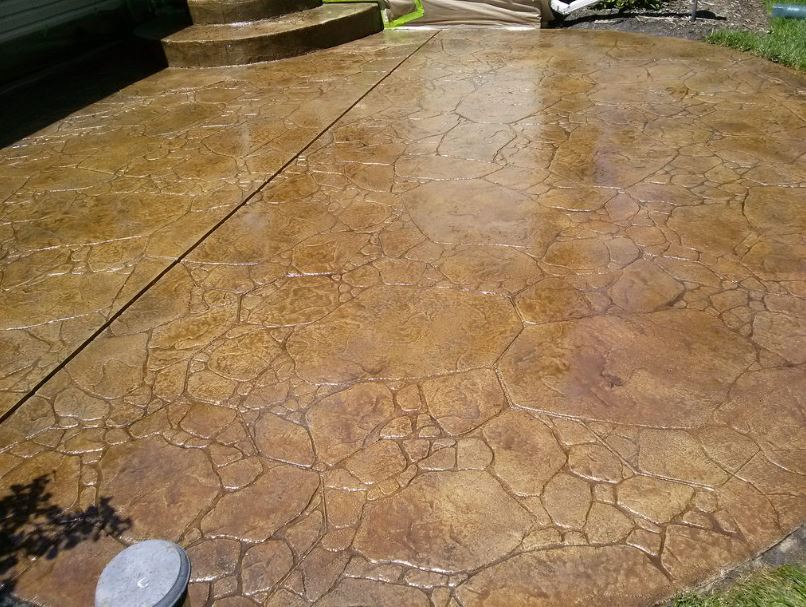 Concrete Driveway
Concrete driveways are built to last but can be expensive for homeowners. This is because concrete takes a lot of time and effort to install properly. However, it's worth the investment if you want your driveway to stand up against the elements better than asphalt or gravel ever could! The benefits of having a concrete driveway outweigh any disadvantages. You will have a durable surface that won't chip away over time as most other surfaces do. Plus, there are many different styles available these days so that you can get creative with yours! To find out more about what kind of driveway would work best for your property in Rocklin, CA, give us a call at (916) 621-6181 today.
Concrete Patio
Once you have your new concrete driveway installed, it's time to consider adding a patio! Patios are the perfect solution for anyone looking for more outdoor living space. Many people use their patios as an extension of their home or backyard by enclosing them with pergolas and screens so they can enjoy summertime all year round. We offer many different options for designing your patio, depending on what look you want. Our expert team will provide suggestions based on our experience that fits best in line with what you're trying out there.
Concrete Pool Deck
A concrete pool deck is a popular choice for Rocklin homeowners because it can be built to look like natural stone, terrazzo, brick pavers, or other types of paving. It provides another level of detail that you may want in your backyard design and allows kids and pets the freedom to explore while staying on the ground. Concrete decks are durable, too, so they will last for years without any maintenance.
Adding a concrete pool deck can be the perfect finishing touch for any home. Our company offers complete project management with many years of experience, so you are working directly with professionals who will make sure your vision is brought to life without cutting corners along the way!
Concrete Walls
One of the most common projects for our company is concrete walls. We have found that homeowners are increasingly interested in building decorative or retaining walls around their property, whether to add a personal touch or build up the height of an existing wall.
When you work with us, we will ensure your new concrete walls meet all local and state code requirements, so no unnecessary hassles later down the road. Our team can construct any size wall needed depending on how much space you need to fill out! Be sure to contact us today if you're looking into getting this type of project finished soon. Whether it's a large-scale project or a small repair, we're confident that our team can be of service to you.
Give us a call at (916) 621-6181 to get free estimates.
Other Concrete Services
Concrete driveways, patios, pool decks, walls—we do it all! We also offer stamped concrete which is a great option for homeowners who want something unique. This project requires additional prep work to give the surface its textured look but can be done in many different styles and colors.
We have added a few specialists to our team that have allowed us to expand our business. One of our new foreman from Basement Repair Peoria has allowed us to do the basement repairs and foundation repair jobs here for the needed jobs in Rocklin. Contact us for this today. 
Another service we provide that's becoming more popular with our customers is concrete countertops. These make any kitchen or bathroom feel like an entirely new space because they're so easy on the eyes. Our crew will take care of everything from demolition to installation without disrupting your daily routine too much since most counters only require one day of labor at most. Give us a call at (916) 621-6181 to get free estimates and quotes
Rocklin Masonry Contractor
Rocklin homeowners can find a masonry contractor to help with their home improvement project. Masonry contractors specialize in brick, block, stone, and other services. Rocklin Concrete Co. are skilled craftsmen who work with bricks, mortar, and other materials that require precision placement. Rocklin homeowners should always hire an experienced professional for any masonry project they undertake because it is not easy to do this type of work without the proper training or skills. Rocklin Concrete Co. is a reliable company ready to provide the high-quality masonry services Rocklin residents need.
Give us a call at (916) 621-6181 to get free estimates.
Stone Masonry
Stone masonry is a technique of constructing buildings from stones without any mortar. The process involves selecting the right stone, laying it in place, and cleaning or rubbing away pieces that protrude too much. Stone masonry is used to create structures with long-lasting durability because it can withstand natural disasters like earthquakes and hurricanes. It's also an environmentally friendly building material since no harmful chemicals are involved in its production or use. There are many benefits to using this type of construction for your next home improvement project.
Rocklin Concrete Co. offers stone masonry services to Rocklin residents who want a building material that is natural and environmentally friendly. This type of masonry can be used for indoor or outdoor structures like fireplaces, walls, and walkways on the home's exterior. Speak with our contractors about your next project—we will listen carefully to what you need and provide an estimate based on your budget and timeline so we can get started right away!
Brick Masonry
Brick masonry is a building technique that uses bricks to construct walls, fireplaces, and other structures. The two main types of brickwork are solid and cavity construction. Solid means one layer of mortar joins the bricks together while the cavity adds another between the layers for added insulation.
Rocklin Concrete Co.'s skilled workers can provide all kinds of brickwork, including wall repair or replacement, as well as installation services for new patios or walkways on your home exterior. Give us a call today at (916) 621-6181 if you're looking to incorporate this type of building material into your next home improvement project.
Retaining Wall
Retaining walls are structures that can be used to hold soil in place on hillsides or banks. They provide a sturdy foundation for the land around them, making it more suitable for human use, like building homes and gardens. Retaining walls also keep dirt from eroding during storms. Hence, they prevent erosion of nearby fields and even some types of flooding by reducing water flow into low-lying areas that might cause major problems with natural drainage systems.
Rocklin Concrete Co.'s retaining wall services include constructing foundations made out of stone masonry blocks, bricks, mortar cement, and other materials available through our company's vast inventory. We have years of experience working as contractors locally, so homeowners know they're getting quality craftsmanship when they choose us for their next project. We can help you repair or build a wall that will stand the test of time – call (916) 621-6181 now.
Other Masonry Services
We offer many masonry services beyond the stone, brick, and retaining wall types listed above. For example, some of our other construction projects include stone veneers and walkways, an outdoor fireplace, stamped concrete for your pool or patio floors, pavers of all types for outdoor flooring, including brick paver installation.
Call Rocklin Concrete Co. today at (916) 621-6181 if you're looking to create an exterior space that is as durable as it is beautiful! Our team will visit the site to give a free estimate based on your budget and timeline so we can get started right away with construction after you approve our project plan.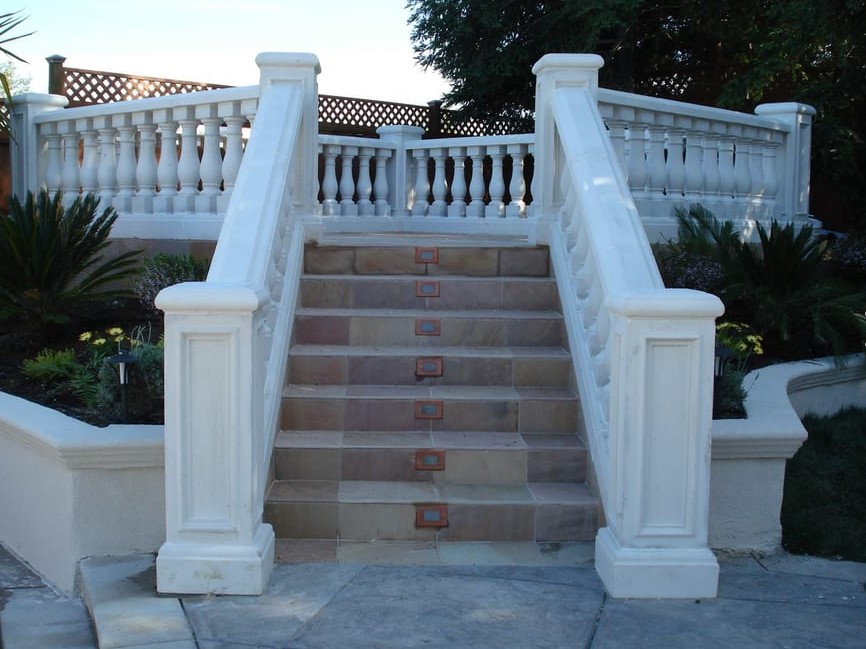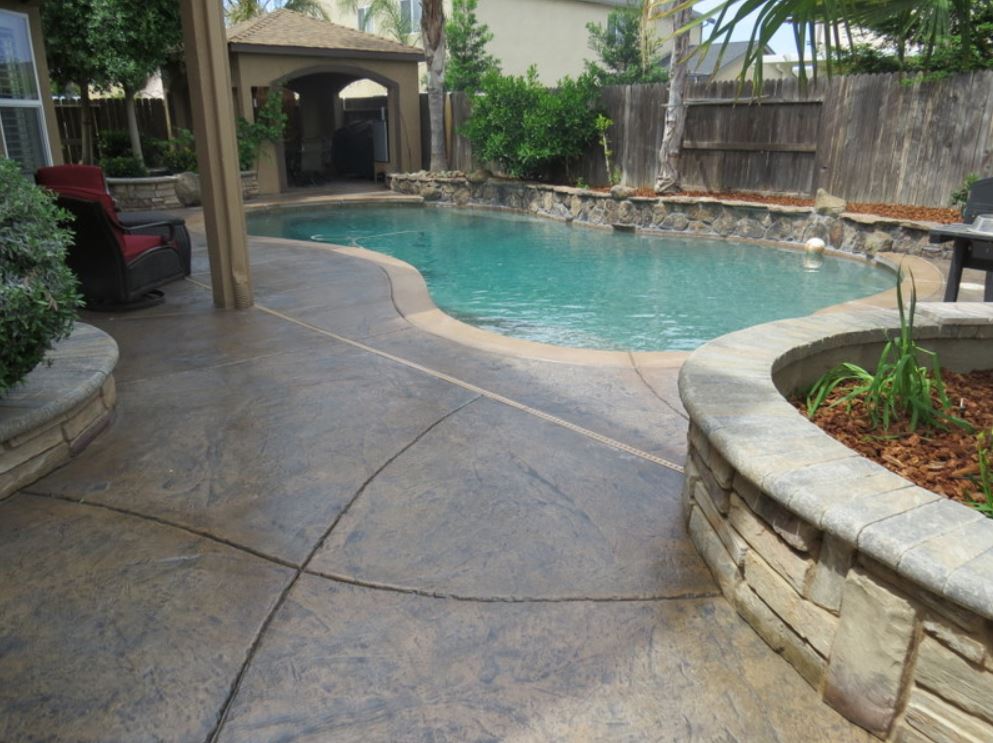 Call Rocklin Concrete Co. for concrete construction that can't be beat. We also work with a brick and natural stone. Our area of service includes Rocklin, Whitney, Auburn, Sacramento, Carmichael, Folsom, Roseville, West Sacramento, Fair Oaks, Elk Grove, Cameron Park, Rio Linda, Davis, Citrus Heights, Lincoln, and many other towns just like yours.
Contact Rocklin Concrete Co. Today
Living in Rocklin, California, can be quite an adventure with all the natural beauty surrounding it. Whether you want to build a home on your lot or renovate what's already there, Rocklin Concrete Co. has the concrete and masonry services that will ensure your next project is built to stand up against time and Mother Nature.
Give our team a call today at (916) 621-6181 for your free quote or to book an appointment with one of our experienced contractors. They will listen carefully to your project's needs before providing you with the perfect estimate that fits within your budget! We service Rocklin, CA, and Lincoln, Roseville, Granite Bay, Auburn, Loomis, Newcastle, Penryn & all other surrounding areas.